Download Twitter GIF
Download Twitter GIFs In MP4 & GIF image format
Sample URL : https://twitter.com/CGTNOfficial/status/945303137358721024
How to download GIFs from Twitter Tweets?
It's very simple to download GIFs from Twitter. All you have to do is to follow below steps. Click on the steps for detailed description.
1) Find the Tweet that has the GIF to download.
2) Now copy the tweet link.
3) Paste the tweet link into the URL text box above.
4) Now you will get the download link in mp4 format. You can download GIF in mp4 format.
5) Just click on the download link to download the GIF in mp4 format.
6) If you want the GIF in .gif format there is also the option in the table. Just click on the download GIF in the .gif file format.
7) If the download not occurs on clicking the download link then Right click the download link and give Save As. option to save the link to your computer.
8) Hope you enjoy downloading Twitter GIFs.
Twitter Videos Download - [Pictures]
It is very easy to download twitter videos with GetMyTweet. Below pictures explain the method for Twitter video download.
Step 1: Click on small arrow on the right hand corner of the tweet that has video. Select Copy link to Tweet.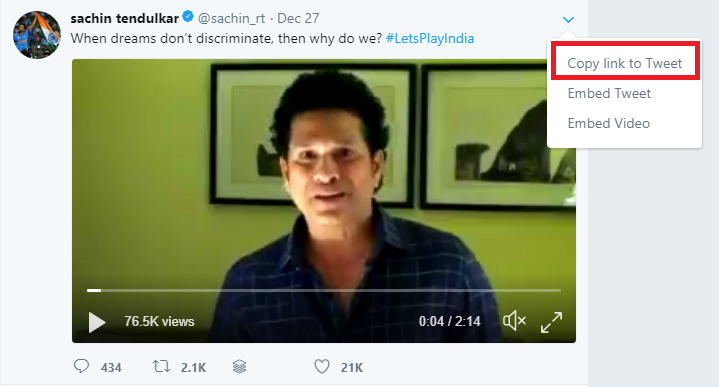 Step 2: The copied tweet link looks like below.

Step 3: Now paste the link in the URL text box above.

Step 4: Download links in different formats are generated.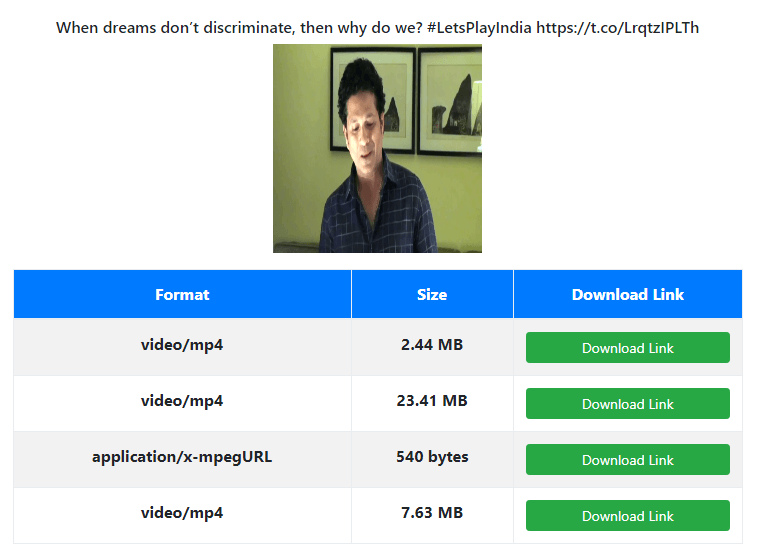 Frequently Asked Questions - FAQ
Still facing issues or problems in twitter gif download? Message us by clicking here.